Honest local roofers at your service
If you're in need of an honest local roofing company in Colinton or Oxgangs, then get in touch with us as we can provide:
Roof repairs
Slating and tiling
Re-roofing whole/part of roof
Flat roofing
Fibreglass roofs
EPDM rubber roofs
Skylight Windows
Repair of chimneys & lead flashing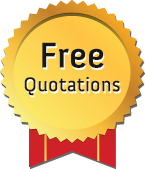 Whether you need quality roofing work on your house, bungalow, period property or anything else it's not a problem to us. We work to a high standard on all property types no matter how big it may be. Our team are qualified and skilled so your roof will be first rate and won't break the bank!
We have a wealth of experience in the roofing trade and we want to use that knowledge to make your home cosy and free from leaks and damp, so telephone 0131 513 9705 and we'll come out to price your job for free.
Roof care in Colinton and Oxgangs
We work with both commercial and domestic customers for all types of roofing repairs and works. Our team are trained to high standards and all staff can be trusted to do a great job.
Outstanding quality guaranteed
A highly regarded local roofing firm
Roofers you can trust and rely on
Free quotes and fair rates
So if you're in Colinton or Oxgangs and you need a reliable roofer to fix your roof, get in touch and we'll be there as soon as we can to mend it for you.