Complete roofing services on your doorstep
Covering Murrayfield and Cortstophine, we are there for you offering a quality roofing service and we provide:
Repair of chimneys & flashing
Brand new roofing
Re-roofing & repairs
Gutter repair work
Velux windows
uPVC rooflines
Flat & pitched roofs
Restoration work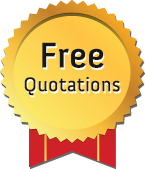 Your roof is your home's defence against the elements such as water and heat so it's important to look after it to avoid causing structural damage to the rest of your home which can be costly to fix. We offer low cost roofing repairs and other services so that you have peace of mind knowing that your property is looked after.
Our knowledge of the roofing industry is extensive and our work is of the highest quality and for those reasons, our reputation proceeds us so why not ring 0131 513 9705 to have a chat with us about your roofing needs.
Maintaining your roof in Murrayfield and Corstophine
No matter whether you're a homeowner or business owner, if your roof needs attention we're the ones to call as we'll always offer high standards of roofing work and repairs. We can provide:
Roofers you can rely on
Outstanding quality roofing

Competitive rates & free quotes
A highly reputable roofing company
So for a local roofing firm, contact us straight away and we'll be there in no time at all!