Striking Velux skylights in Edinburgh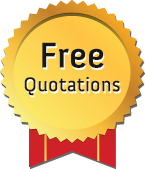 Velux skylight windows are a fabulous addition and can really modernise a home. Because they can be installed into your roof it opens up the possibilities of using some of the loft or attic space that you'd previously left unoccupied. Velux roof lights are high quality and carry the following advantages:
Top quality from the market leader in roof lights
Velux windows carry 25 year guarantee
Windows open wide for great ventilation
Designs and sizes to suit your taste
Double glazing to save on utility bills
Brighter and more airy rooms in your home
You know that you can trust our Velux windows installations because we're accredited installers. We offer Velux roof lights at great prices and the finished product is second to none. If you're interested then give us a call on 0131 513 9705 and we'll be more than happy to answer any questions.
Velux windows specialists
We offer a top quality, excellent service, so come to us to get:
Expertise in roofing and roof window installation
A range of professional roofing services
Transparent pricing with no hidden charges
Free, no obligation quotations
A local, Edinburgh based team
We're happy to take your call to get a free quote with no ties and no obligation. Just pick up the phone!