Installers of uPVC fascias and soffits in Edinburgh
As well as helping to make your home look attractive and to cover ugly seams and joints, fascias and soffits (along with dry verges and barge boards) play a vital role in keeping the elements out of your property where the walls and roof join.
We are able to professionally undertake:
Installation of brand new fascias and soffits in long-lasting, maintentnace free uPVC
Repairs on your existing faulty, damaged or ageing fascias and soffits
Repairing, replacing and installing drain pipes and new guttering
A new or refurbished rooline will make an extraordinary difference to the look of your property and, in conjunction with other home improvements, can add real value to your home. Not only will it improve the aesthetics of your home, but also potentially the value.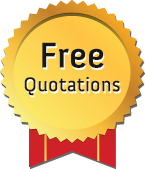 Every member of our staff is experienced in dealing with the fitting of uPVC fascias, soffits, dry verges and bargeboards and we're fully equipped to deal with your needs, whatever they may be. Just give us a quick call on Edinburgh 0131 513 9705 and we'll talk through your individual and specific requirements.
Trust in us to do the job right
We're long standing, professional roofers who assure the following::
That we're a reputable, local roofing firm
We employ hard working, reliable roofers
We work to quality standards that ensure excellence
The most affordable prices in Edinburgh
You will get extensive guarantees on all our work
So for all your needs on your property, contact us today for a no obligation estimate.