Guttering problems? No problem!
Gutters are there to protect your home from water damage, so if they're not doing what they're supposed to you need to call in the experts fast. We are guttering specilists in Edinburgh offering:
New gutters
Guttering repair work
Repairing downpipes
Soffit & Fascia repair work
Dealing with rotten guttering

Any other guttering requirements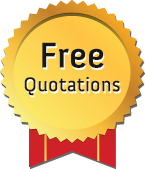 If your guttering is beginning to crack, seep, has been damaged by weather, or has simply just aged and is causing you issues, then you need someone with experience and expertise. We'll ensure that the job is done to a high standard to be certain that your gutters will last you for a years to come.
If you want us to come and have a look at your gutters to work out where the problem lies, that's fine by us! All you need to do is telephone 0131 513 9705 and we'll be there in a jiffy!
Guttering that will do its job
We provide guttering that does what it's supposed to and leaves your home protected. We are recommened for our:
Reputable local form offering guttering repairs
Trusted and industrious staff
Quality roofs, chimneys, guttering, fascias and soffits
Affordable prices - every time

Local team who can be there in no time
We want to make sure that you home is safe and well maintained, so let us help you to keep your property in order without you having to pay through the nose for it.